News
Super-sized 99 pack of American beer coming to Australia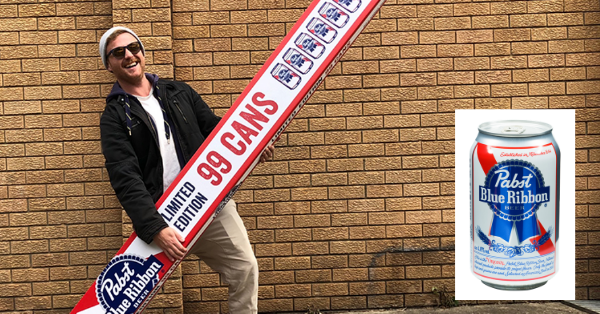 Tribe Breweries have announced that the infamous 99-pack of Pabst Blue Ribbon beer cans will be available in Australia for $250 from June 22.
The Pabst 99 Cans pack became an Internet favourite in the US when it was released last year, mostly due to the absurdity and novelty of its gigantic packaging.
Dave O'Connor, National Field Sales Manager of Tribe Breweries who distribute Pabst in Australia says, "Pabst truly is one of the great heritage beer brands and has been so well received in Australia. As we start to resume our normal habits, spending time with friends and celebrating occasions together, our team is looking forward to seeing the weird and wacky ways people will undoubtedly respond to this launch."
The 99 Cans pack is available to purchase for a limited time at select retailers, including online at Craft Cartel.
Current stockists include:
· The Barrel Room – Marrickville
· Kemeny's - Bondi
· Liquor on Oxford - Surry Hills
· Liquor Emporium - St Peters
· Camperdown Cellars - Camperdown & Darlinghurst
· Bayfields - Belrose & Deewhy