News
Novak Djokovic has visa cancelled, unable to enter the country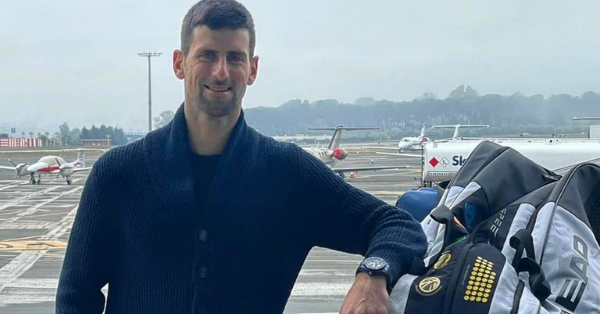 World number one men's tennis player Novak Djokovic has had his via rejected and has been ordered to leave Australia today.
Djokovic received a medical exemption to play at the first Grand Slam tennis tournament of the season, where he is a nine-time winner and the defending champion.
The exemption allows him to play regardless of his vaccination status for Covid-19, something he has not disclosed, but he also needs to meet strict border regulations to enter the country.
The star arrived in Melbourne on Wednesday, has been at Tullamarine Airport overnight, after it emerged his team applied for the wrong class of visa.
The Australian Border Force has released a statement, saying:
"The Australian Border Force will continue to ensure that those who arrive at our border comply with our laws and entry requirements.
The ABF can confirm that Mr Djokovic failed to provide appropriate evidence to meet the entry requirements to Australia, and his visa has been subsequently cancelled.
Non-citizens who do not hold a valid visa on entry or who have had their visa cancelled will be detained and removed from Australia.
The ABF can confirm Mr Djokovic had access to his phone.​"
It's believed he will challenge the decision in a Victorian court.
Meantime, in a statement released before the visa cancellation, Serbian President President Aleksandar Vucic said Djokovic had the full support of his home country.
"I told our Novak that the whole of Serbia is with him and that our bodies are doing everything to see that the harassment of the world's best tennis player is brought to an end immediately," the statement said.