News
Akon moving ahead with his own Akon City to be built in Senegal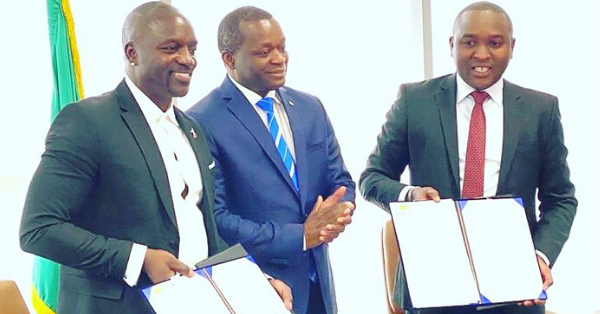 Remember Akon? The singer/rapper by the full name Aliaune Damala Bouga Time Puru Nacka Lu Lu Lu Badara Akon Thiam appeared on a string of hits during the 2000s, and has now signed an agreement to create his very own city in Senegal named 'Akon City'.
The futuristic 2000-acre city was inspired by the fictional 'Wakanda' from the 2018 movie Black Panther, and will be run entirely by Akon's own cryptocurrency 'Akoin'.
The land for the city was gifted to Akon by the Senegalese Government, and is conveniently located on the west coast approximately five minutes form the International Airport in the national's capitol Dakar.
Akon has said that cryptocurrency and blockchain technology could be the saviour of Africa by offering a more secure currency that could enable people to advance themselves independent of the government.
Akon was born in St. Louis, Missouri, before spending part of his childhood in Senegal and eventually moving to back to the US in Union City, New Jersey.