News
Zoom in style and comfort with revolutionary Work From Home Jammies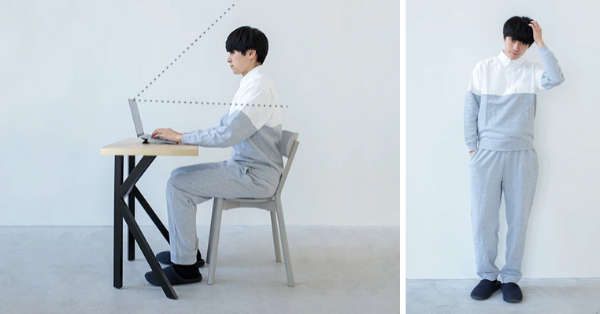 Japanese company Whatever Inc have come to the rescue to all of the people now suddenly working from home and facing the daily dilemma of what to exactly wear in these times.
It's been a confusing transition for some. Do you roll of out of bed and work in your PJs? Only put a shirt on and leave your PJ bottoms on? Do you get completely dressed even if you don't have to. it's all new territory for many.
And the biggest conrudrum now is having to put clothes on for a work Zoom meeting, when you would have otherwise been in your PJs.
What if you could somehow do both? Be in your comfy PJs and suitable work clothes at the same time?
Now our prayers are answered by the pure genius of Work From Home Jammies!
Comfy sweatpants from the chest down and a sensible collared work shirt from the chest up!
These revolutionary duds are on Kickstarter, a full set of top and bottoms will cost ¥12,000 (about AU$173).
Images: Whatever Inc