News
Woman hit by cement truck in Wollongong CBD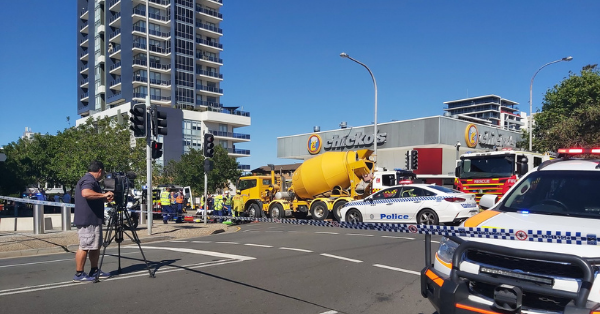 A woman has been freed after being run over by a cement truck in the Wollongong CBD.
The woman was crossing Crown Street towards the Win Entertainment Centre when she was hit, trapping her under the wreckage.
A multi-agency operation took around half an hour to rescue her from under the truck.
She was airlifted to St George Hospital.
Photo credit: Katie Gallagher