News
Wollongong Council closes supervised swimming pools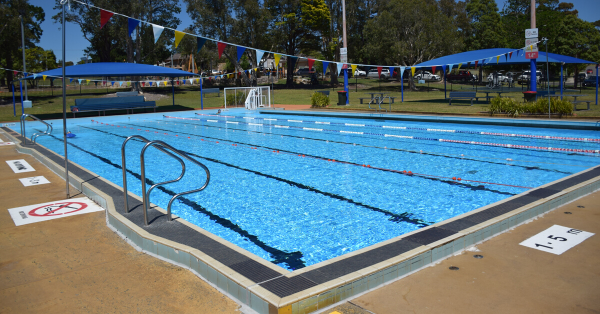 Statement from Wollongong Council:
Wollongong City Council will close its nine supervised swimming pools, from close of business today, Wednesday 25 March 2020.
We are taking this step to support the Federal and State Government's social distancing measures.
The closure affects both chlorinated and saltwater pools and covers Berkeley, Corrimal, Dapto, Helensburgh, and Western Suburbs pools as well as the Continental, Port Kembla and Thirroul pools. Beaton Park pool is already closed.
Council staff will continue to maintain the pools, as well as our rock pools, during this time.
The rock pools are considered unsupervised and will continue to be maintained. While they are not affected by the closure, people are asked to follow the Government's social isolation and distancing advice before considering a swim.
"It has been said many times over, but this is an unprecedented time. The steps Council is taking to close various facilities and services like our supervised pools, and our libraries, are not decisions we make lightly,'' Wollongong City Lord Mayor Councillor Gordon Bradbery AM said.
"The NSW Health advice did not suggest the pools were unsafe for swimming. However, they do pose a challenge when it comes to supporting social isolation and social distancing measures. By taking these facilities offline, we are reinforcing and complying with advice from the State and Federal Governments on social distancing.
"Our community is a supportive, compassionate and caring one. Please follow advice from authorities we're working together to protect the vulnerable members of our community.''
In addition to the closure of the supervised pools, funerals at Wollongong Memorial Gardens and Cemeteries will be restricted to a maximum of 10 people, and personal fitness trainers in open spaces will also have a maximum of 10 people.
The following key services will remain open at this time:
- Lifeguard services on all 17 patrolled beaches.
- Wollongong Botanic Garden, remains open. However, the Friends of the Botanic Garden program, and all public programs, are suspended until further notice.
- Russell Vale Golf Course
- Wollongong Memorial Gardens and Cemeteries
- Wollongong Tourist Parks. However, the tourist parks offer reduced caravan and camping options. Self-contained cabin options are available for the purpose of essential travel and to support existing bookings.