News
Will the Spice Girls finally make it to Australia?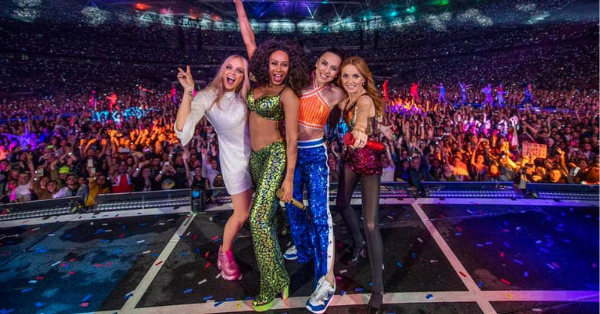 23 years since their breakthrough smash hit 'Wannabe' shot to the top of charts, somehow the Spice Girls still haven't appeared together in Australia!
Over the weekend, Mel B (Scary Spice) teased fans by blurting out; 'we'll see you in February Australia!' following the group's concert at Wembley Stadium.
But before you could clear your schedule for February 2020, Mel backtracked and admitted Australia had not been officially added to the Spice Girls impending World Tour.
It begs the question; how have the Spice Girls never ever performed in Australia before?
Will they finally make it here next year?
They failed to make it here during their Spiceworld Tour in 1998, and since then they've only been to Australia individually for various projects.
Just last year, Victoria Beckham (Posh Spice), embarked on a family vacation to Australia, and even stopped by nearby Symbio Wildlife Park!
Mel B obviously wants to return to here, having been a judge on Australia's 'The X Factor' for three seasons (2011, 2012 and 2016).
She was joined by Mel C (Sporty Spice) during the 2011 season of The X Factor Australia as a mentor assistant.

Geri Halliwell (Ginger Spice) joined the judging panel of 'Australia's Got Talent in 2013, before releasing new music with Sony Australia.

Emma Bunton (Baby Spice) visited our shores in 2001, performing at the Rumba Festival in Melbourne and Sydney and also making a stop at Channel V.
If you remember, Emma was also one of our 'i98 Secret Stars' in 2016, yep she finally made it to the big time!