News
Star guard Tyler Harvey to make a return for Hawks in Wollongong tonight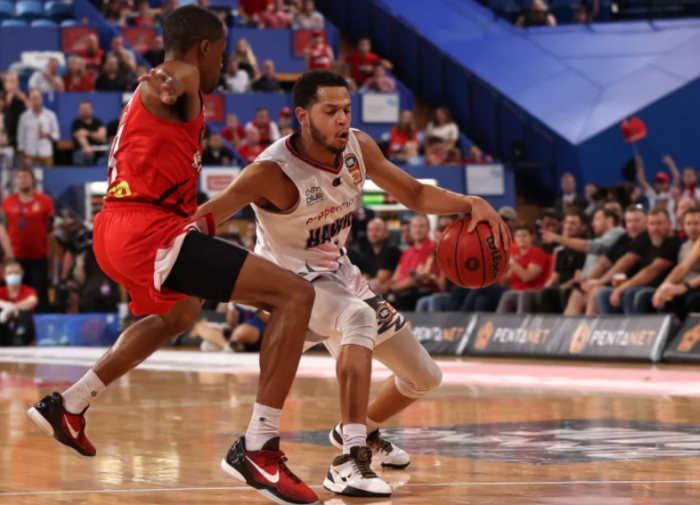 Illawarra Hawks point guard Tyler Harvey will return to face the Brisbane Bullets tonight in Wollongong.
The star guard missed the side's loss to the Adelaide 36ers over the weekend with a back complaint, after leaving the previous game with 'back spasms'.
His absence was felt in the side's loss to the 36ers in Adelaide on Saturday night, despite backup Emmett Naar tipping in 16-points to go with five rebounds and three assists in 34 minutes of court time.
"Of course we welcome him back with open arms. He's so important, we run so much of our offence through him and it showed when he got hurt against the Phoenix how much we rely on him. He's obviously a huge threat from the perimeter as well and I think he's been one of the best players in the league this season," Coach Brian Goorjian said.
"Emmett got the start in Tyler's absence and he did some really nice things over in Adelaide. Hopefully he got some confidence from that and we can now play the two of them together a bit more. I'd love to get Emmett bringing the ball up a bit more and creating better looks for our shooters," Goorjian added.
In other news, Hawks big man Cam Bairstow will miss tonight's match.
The former Boomer has missed the side's last two games and there is currently no timetable for his return.
Tickets are still available for tonight's clash, get your tickets here!
Photo credit: Hawks