News
Smith and Bancroft sanctioned by ICC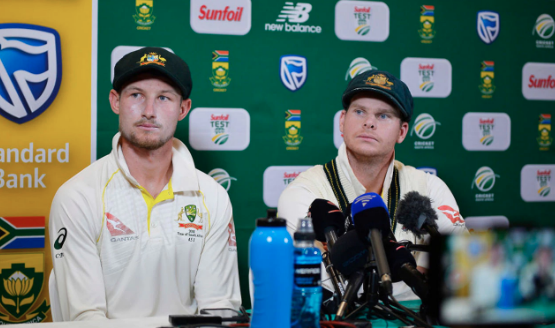 Cameron Bancroft has avoided suspension and will be free to play in the final test against South Africa, amid the national team's admission of ball tampering during the Third Test.
Skipper Steve Smith has been handed a one-Test suspension and fined 100 per cent of his match fee.
Smith was also stood down from his leadership role for the remainder of the third test, along with Vice-Captain David Warner.
The Aussies crumbled in their second innings, losing 10 for 50 and slumping to a 322 run loss.
Stand in Captain Tim Paine addressed the crowd in Cape Town following the teams defeat.
"It's been a horrible 24 hours to be perfectly honest," said Paine.
"I'd like to take the opportunity to apologise to our fans and all the Australians back home and the guys that have travelled over here.
"They deserve better than what we put up yesterday and that's all I can say on the matter at the moment."