News
Santa Pub Crawl to go ahead in 2020 style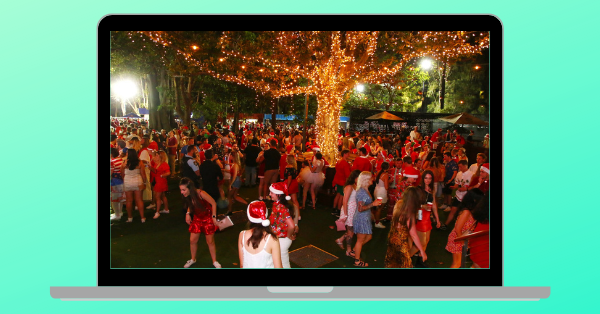 A new look Santa Claus Pub Crawl is set to go ahead in Wollongong this December, as organisers work within Covid-19 restrictions.
Organisers are asking locals will host their own parties at home, and log-in to one big Zoom-style party on December 12.
The Santa Claus pub crawl founder Neil Webster says he'll host the online telethon inspired event.
"The idea will be that people can have their own Santa Fest parties at home, where there will be less people and less restrictions."
Camera crews will be stationed at several different Illawarra venues, shining a light on some of the formerly designated crawl stops.
The event in it's 26th year was originally started by a small group of friends wanting to raise some Christmas spirit, and has grown into the longest continually run Santa Pub Crawl in the world.
Last years event saw 11,000 people don a Santa hat and take part.
In the past the event has raised funds for charity via ticket sales, however this year things will be done a little differently.
Those taking part will likely be asked to buy a ticket to join the online event or donate online.
"People aren't going to be going out to the pubs so they'll have extra coin in their pockets, which we hope they will donate to charity instead." Mr Webster said.
Want more info?