News
Truck Crash Causing Delays Through Kanahooka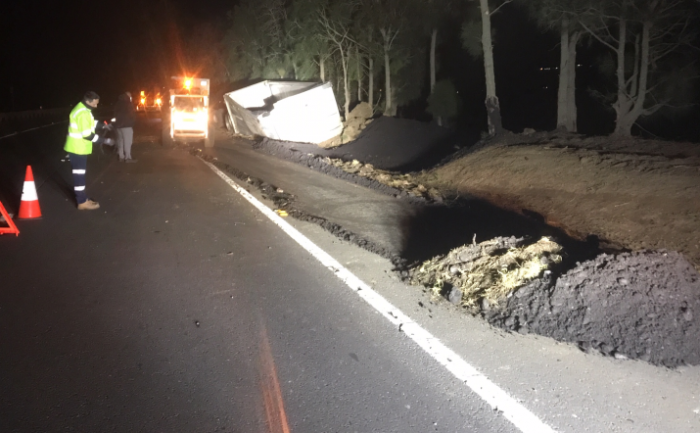 Photo source: Traffic NSW
Update:
All southbound lanes of the M1 Princes Motorway are now open at Kanahooka following an overnight truck crash.
A salvage and clean-up operation is wrapping up.
There are still some delays.
Earlier:
A heads up for southbound motorists on the M1 with major delays through Kanahooka following a truck crash overnight.
A clean-up operation is currently underway after the truck's trailer rolled into the centre median around 3am this morning -- spilling soil over much of the road.
Both southbound lanes are closed with motorists currently moving past the incident in the breakdown lane.
The clean-up is expected to continue through this morning.
For the latest: https://www.livetraffic.com/desktop.html