News
'Mad Bogan' West Australian creates giant Christmas Tree from Emu Export cans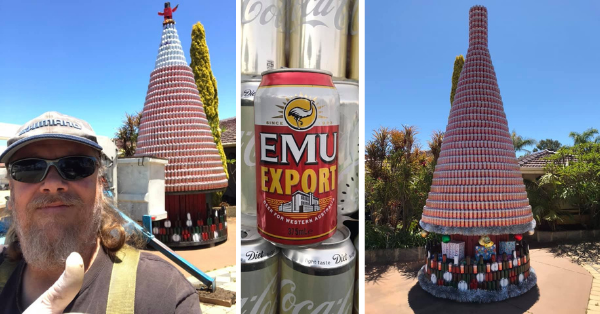 Wes 'Mad Bogan' Boyd from Peth had a dream back in August.

1500 donated cans later, he covered last year's faded Coca Cola tree to craft a fresh six meter tin Fir.

Yeah Finished The Emu Export Christmas Tree.... I say Big Thanks to Alan English , Peter Cleasby's Cousin , Eloise...

Posted by Wes Boyd on Sunday, 22 November 2020

Boyd has become renowned for his beer can constructions, having first completed a 4 metre Christmas tree from VB cans in 2016.
Perth residents can be prepared to be dazzled by the tree, which will be illuminated from December 1.
Photos: Wes Boyd