News
Low Act: Man steels Camp Quality collection tin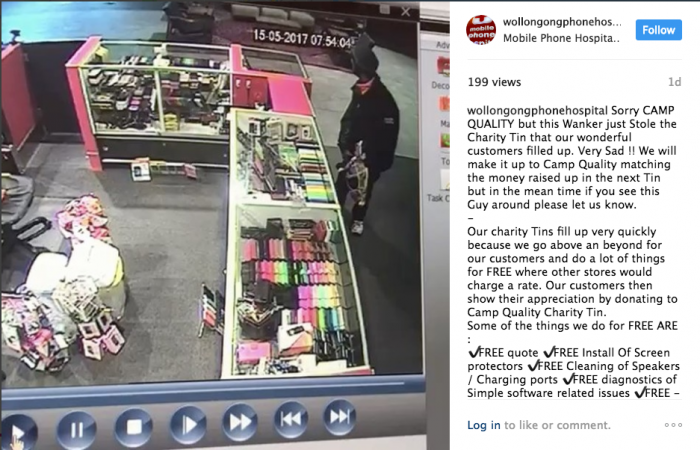 Footage has been released showing a man brazenly cutting a Camp Quality donation tin from the Mobile Phone Hospital in Wollongong.
The store has uploaded the CCTV footage to it's Instagram page.
In it, the man can be seen leaning over the counter and grabbing the tin, before pulling out a pair of bolt cutters to remove the security chain.
Store Manager Matt Bremner says he's extremely disappointed.
"That tin was actually full and ready to be picked up, and most of our tins collect somewhere near $200 usually," he said.
The store has kindly promised to replace the lost donations once a replacement tin is delivered.