News
Lake Illawarra home destroyed by fire overnight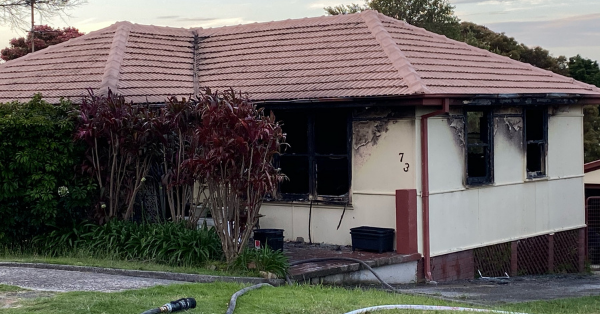 A Lake Illawarra home has been completely destroyed by fire overnight.
Fire Rescue crews responded to the blaze on Queen Street at around 6.30pm last night.
Crews from Shellharbour, Warrawong, Albion Park and Dapto Fire Stations arrived on scene to find large volumes of smoke and flames issuing from a small single level home.
Firefighters worked quickly to prevent the fire from spreading to surrounding properties and extinguished the fire within 90 minutes.
Three occupants self-evacuated and were assessed by paramedics.
No injuries were reported.
Ivestigations into the cause are ongoing.
Photo: fire.nsw.gov.au