News
Kiama welcomes new Mayor and Deputy Mayor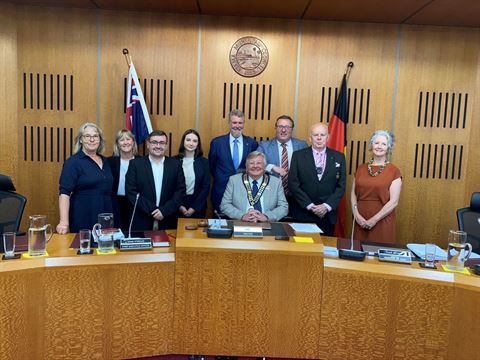 Kiama Council has welcomed their new Mayor and Deputy Mayor, following the swearing in of the newly-elected councillors yesterday.
Neil Reilly has been elected as Mayor and Imogen Draisma is the new Deputy Mayor.
Ms Draisma is the youngest ever Councillor to serve on Kiama Council.
The new council will serve a three year term, rather than the normal four, due to the year long delay of local government elections in the pandemic.
The new council members are:
Clr. Matt Brown
Clr. Mark Croxford
Clr. Imogen Draisma
Clr. Jodi Keast
Clr. Stuart Larkins
Clr. Neil Reilly
Clr. Karen Renkema-Lang
Clr. Kathy Rice
Clr. Warren Steel
Councillor profiles are available from Council's website: http://www.kiama.nsw.gov.au