News
Have a say in naming the new West Dapto suburbs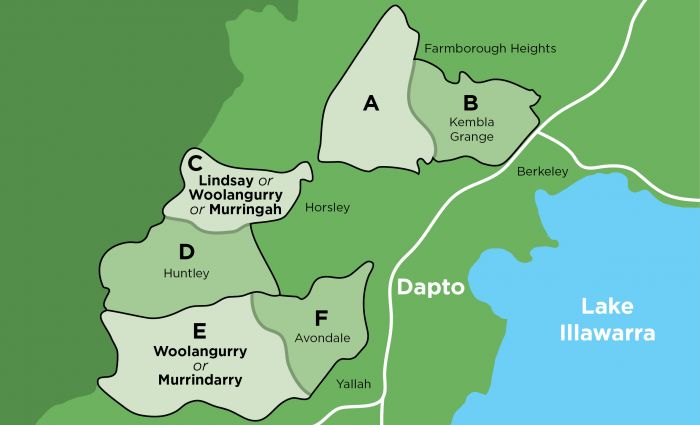 Want to have your say on the names of new suburbs in West Dapto? Well now is your chance!
Wollongong Council is calling for your feedback on the shortlisted names for two of the three future suburbs planned for West Dapto.
It's proposed that Kembla Grange, Huntley and Avondale be divided to establish three additional suburbs.
Back in March, Council rolled out Phase One of the West Dapto Suburb Review Project, with 80 new names suggested.
Since then, Wollongong City Council's Project Team and community working groups reviewed and researched the name nominations to create a shortlist of suitable names.
Of the six shortlisted names, four names have been endorsed to go on exhibition through the Our Wollongong website for community feedback.
Two of the shortlisted names; McPhail and Guwara have been excluded for exhibition and Council staff will investigate further naming options with residents for the new suburb adjacent to Kembla Grange.
The shortlisted names for the new West Dapto suburbs are:
Murrindarry — meaning Mount Marshall, The Mountain
Woolangurry — meaning track over the mountain
Lindsay
Murringah - meaning coal
Three of the proposed names; Murrindarry, Woolangurry and Murringah come from the local Dharawal language.
The four shortlisted names is on exhibition on the Our Wollongong website for six weeks.
Community members have until Wednesday 16 December 2020 to submit feedback.
To find out more or to join the conversation, visit the Our Wollongong website or call Customer Service on (02) 4227 7111.