News
Froot Loops are now officially a pizza topping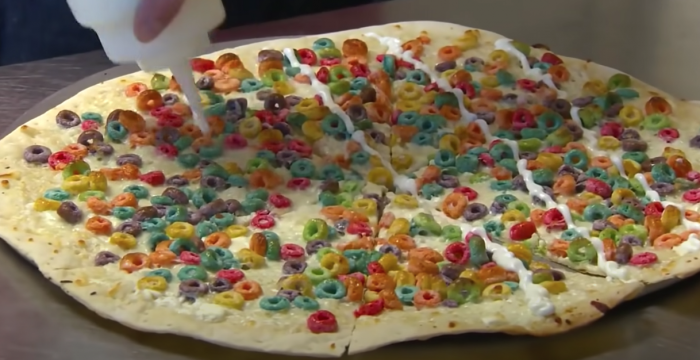 As the integrity of what constitutes a pizza is continually challenged, we present you the Loopy Fruit Pizza.
Fong's Pizza in Des Moines are responsible for this creation, topping a standard crust with a cream cheese and sour cream spread before covering it in Froot Loops and milky icing.
Would you, could you possibly take on this thing?