News
Former Dragon Trent Barrett returns to Wollongong for preseason camp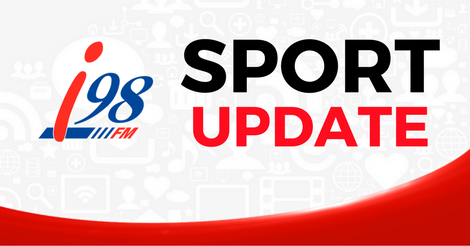 A preseason camp in Wollongong is a trip away for most of the Manly Sea Eagles, but for coach Trent Barrett it's a return to the city he lived in for two decades.
The Manly mentor spent 20 years playing with the Steelers and Dragons, before heading to the UK to link up with Wigan – the team he's currently sharing the North Wollongong Novatel with.
"It's just a coincidence really, they're in the same hotel and there's a few guys there that I did play with ten years ago," Barrett told i98.
"Sean O'Loughlin still going, Tommy Leuleui is here and Shaun Wane was actually the Under 21's coach when I was playing there."
"It's good to see a few familiar faces and even getting around Wollongong and running into a few people I haven't seen for a long time."
A familiar face in Wollongong is Joel Thompson, who linked up with the Sea Eagles after three seasons wearing the Red V.
The Sea Eagles coach says the back rower has made a massive impact with his new club before even taking the field.
"He's been terrific and is someone I wanted to get here for a while, and he's certainly brought a lot to our club in the short time that he's been here," said Barrett.
"He's just what we needed and even though we haven't played a game he's done a terrific job off the field for us."
Barrett's return to WIN Stadium wasn't a happy one, with the Dragons running out 52-22 winners when the Sea Eagles played in Wollongong last year.
That match served as Matt Dufty's debut, and the young fullback has been rewarded with a contract extention.
While Dragons fans will be hoping for another win when the Sea Eagles return to Wollongong on June 15, but Barrett is hopeful of a better result for his team.
"They towelled us up last year in Wollongong so we certainly owe them one in that regard," said Barrett.
"I always love coming back down here, I spent twenty years here and it's been good to get around and see a lot of familiar faces."