News
Illawarra firefighters in 'catch up mode' ahead of bushfire danger period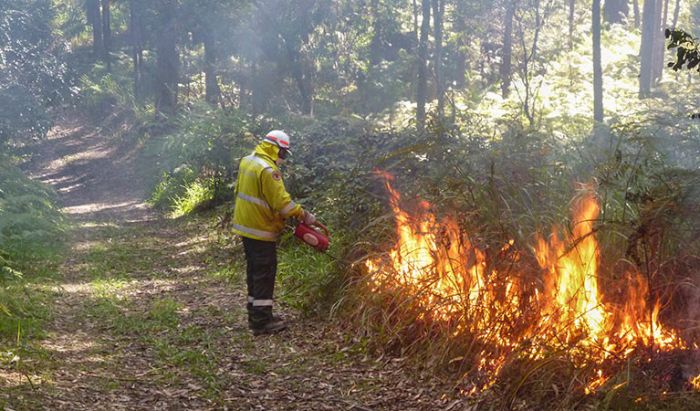 The Rural Fire Service says it's in 'catch up mode' for hazard reduction burns.
The wet Autumn and Winter prevented firefighters from carrying out scheduled work.
It's understood the R-F-S planned to undertake 18,500 hectares in Autumn, but were only able to achieve 5,000 hectares.
National Parks and Wildlife is conducting 360.99 hectares of hazard reduction in the Wollondilly from the 16th-18th.
Water New South Wales and the Rural Fire Services are conducting two burns in Cataract from 17th-20th. The first is 72.42 hectares of land, the other is 89.68 hectares.
Just over 10 hectares of private land will be burnt in Stanwell Tops between the 19th-26th.
At Hanging Rock 20.16 hectares of hazard reduction is getting underway between the 19th-20th.
Locals are being reminded to only call triple-zero if they see flames without a fire appliance in attendance.
The official bush fire danger period is already underway in the Shoalhaven, and gets underway on October 1st in the Illawarra.
Photo thanks to: NSW National Parks and Wildlife Service