News
Elon Musk and Grimes are going to need an actual name for X Æ A-12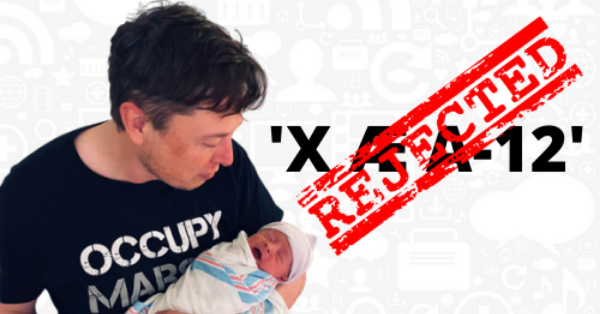 It appears Elon Musk and Grimes are going to need a new name for their newborn son, as 'X Æ A-12' looks set to be rejected as per California law.
Speaking to PEOPLE, family law attorney David Glass explained the name is technically legal, but won't be accepted as in California you can only use the standard 26 characters of the english language.
"You can't have numbers, Roman numerals, accents, umlauts or other symbols or emojis.''
He specified you can use apostrophes, but if they submitted the birth certificate with the numbers, dashes and symbols it would be rejected and they would have to submit it again.