News
Drones to monitor social distancing on Illawarra beaches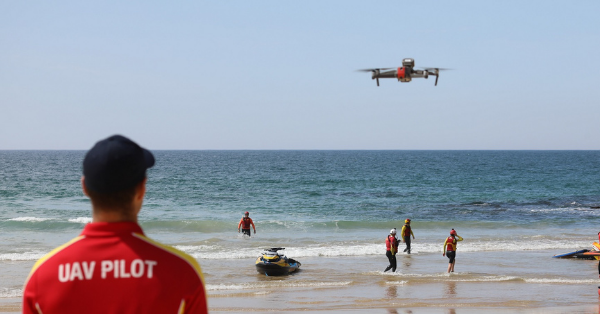 Drones are set to help Surf Life Savers, council and police monitor social distancing at some Illawarra beaches this summer.
Surf Life Saving has confirmed they will utilise drones to help ensure social distancing guidelines are being met at beaches where the unmanned aerial technology is available.
Drones will be used at Coledale, Shellharbour, Shellharbour Surf Beach and Kiama, as well as South Mollymook, Malua Beach Batemans Bay, Tathra Beach and Pambula Beach on the far south coast.
UAV operations co-ordinator Paul Hardy says Surf Life Saving New South Wales has a unique view from the sky and their focus is about keeping beaches open.
"We're not going to be zooming into any sort of individual detail or group detail, but as an overall view of the beach we can show people are taking the guidelines seriously. And show that to council if they request it."
The data collected can be passed on to council, at their request, to help them decide if a beach needs to be closed due to over-crowding.
The official patrol season kicks off on September 26.
Until then the only patrolled Illawarra beach is North Wollongong.
Photo: Surf Life Saving New South Wales