News
BREAKING: Petrol tanker on fire in West Wollongong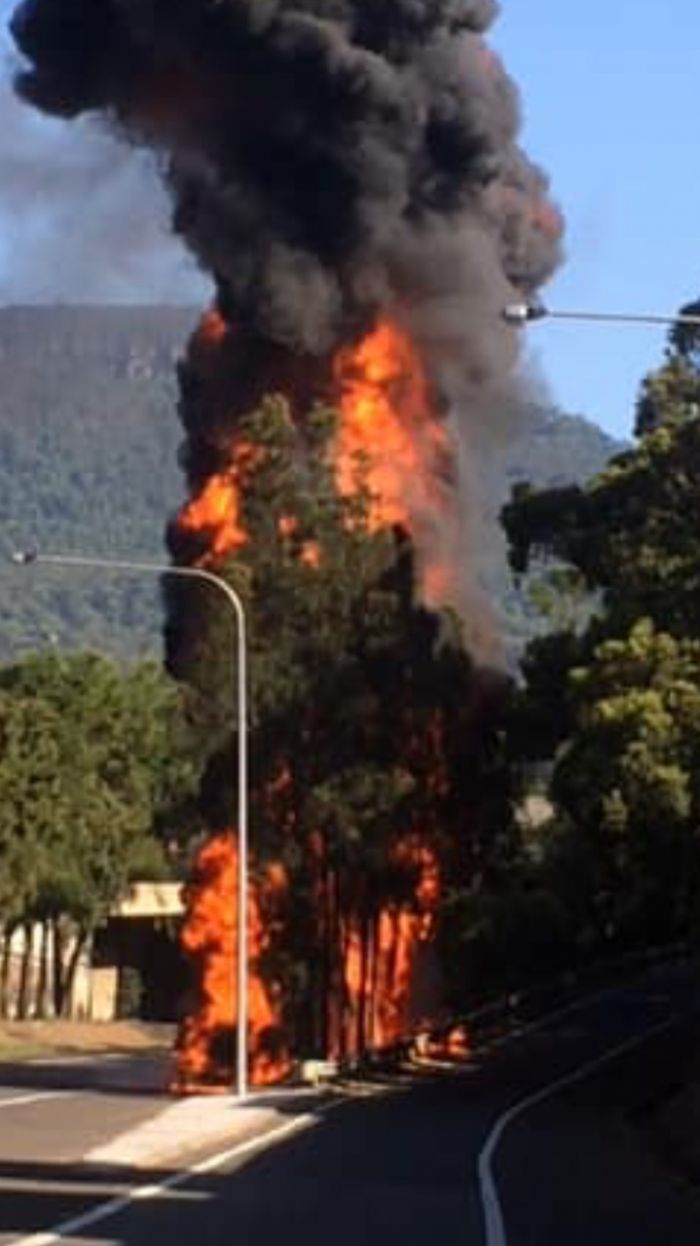 The Princes Motorway at West Wollongong is closed in both directions - after a petrol tanker burst into flames.
The 36,000 litre tanker caught alight just after 8:30am this morning -- with pedestrians and motorists now being evacuated from the area and a two kilometre exclusion zone in place.
Police have also cleared a nearby pedestrian bridge to ensure locals are safe in case of explosion.
Images posted on social media show massive flames erupting from the tanker which is parked on the side of the road.
UPDATE 9:30:
Princes Motorway closed in both directions and traffic is being diverted due to the two kilometre exclusion zone.
North bound traffic is being diverted via Five Islands Road or Northcliffe Drive and the Princes Highway.
South bound can use Old Mount Ousley Road and head through Wollongong and Spring Hill to rejoin motorway from Five Islands Road.
UPDATE 9:45am:
Two ambulance crews are on scene with no reported injuries.
UPDATE: 11am:
A 44 year-old truck driver has had a lucky escape after his petrol tanker burst into flames in West Wollongong.
It's understood the driver noticed smoke coming from the truck's engine before pulling the vehicle over -- escaping without injury.
Residents are being evacuated and a two kilometre exclusion zone remains in place -- with the 36-thousand litre tanker still alight near the Figtree off ramp.
Southbound traffic is being diverted at Mount Ousley Rd and onto the Princes Highway via Masters Rd to rejoin the motorway -- however traffic is very heavy in the area.
Delays northbound run all the way back to Berkeley with traffic being diverted at Five Islands Rd, onto the highway to rejoin the motorway at Mount Ousley Road.
Check LIVE TRAFFIC for the latest traffic updates.