News
Boxer leaves I'm A Celebrity, Get Me Out Of Here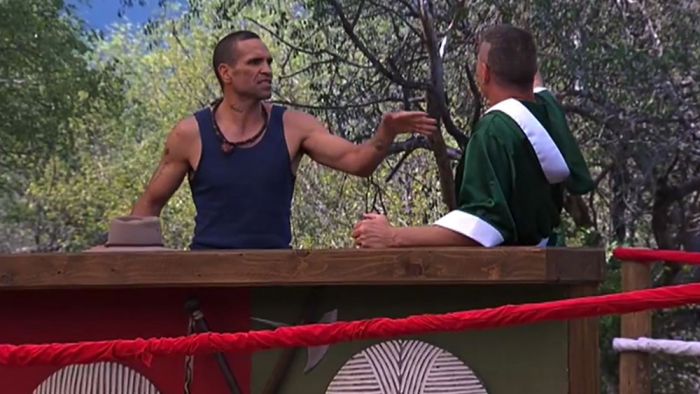 Anthony Mundine is the latest celebrity to leave the South African jungle, sensationally quitting I'm A Celebrity, Get Me Out Of Here.
Mundine follows Bernard Tomic, who earlier this season became the first ever celebrity to quit the series.
The 42 year old boxer and former St-George Illawarra Dragons star had been a divisive figure on the show, not afraid to put out controversial opinions to his camp-mates.
Mundine was joined in camp earlier this week by arch-rival Danny Green.
Sydney Confidential's J-Mo told Marty, Christie and Crammy that Mundine made the decision to leave overnight.
"They had the live show, they did the challenge and he went back to camp with Danny Green and then basically said I'm out, I'm gone," said J-Mo
"He misses his family, he misses his kids.
"He said he's been thinking about it for the last couple of days, and his other reason is that if he stayed in the jungle any longer he fears he may have liked Danny Green too much to go a third fight with him, and I think that scared him."
I'm A Celebrity, Get Me Out Of Here will be back on WIN live tonight at 7:30pm