News
$21 million funding boost for Mount Ousley interchange project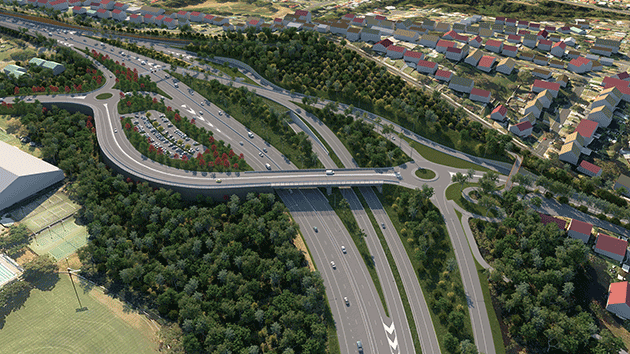 The Mount Ousley Interchange has received a $21 million funding injection, for planning development work to continue on the much-needed project.
Minister for Transport and Roads Andrew Constance was in Wollongong today to announce the funding.
The money will go towards the interchange's detailed design, utility service investigations, further environmental assessment and property acquisition.
The interchange will replace the existing notorious intersection of the Princes Highway and Mount Ousley Road, which currently experiences long queues during peak periods and has a poor crash history.
The current concept includes two roundabouts, a heavy vehicle bypass lane and a heavy vehicle exit ramp, two heavy vehicle safety ramps, a commuter car park and active transport connections to handle the many demands on this intersection,
Illawarra Business Chamber has been advocating for progress on the project since its own 2018 road research found that it would deliver $46 million per year in economic benefits, comprising $34 million in travel time savings, $9 million in vehicle operating cost savings and $3.7 million in crash savings.
According to a 2018 study:
- Over 53,000 vehicles per day travelling that section of the M1 saw it operating at capacity for short periods each day.
- During peak hour, the northbound lanes on Mount Ousley carried a total of 3,400 vehicles, of which over 500 were heavy vehicles.
- The proportion of heavy vehicles on the road is growing at 6 per cent per year.
Construction funding and timing yet to be confirmed.
More information on the project, visit rms.nsw.gov.au/MountOusleyInterchange
Image: rms.nsw.gov.au