Social Media
CONGRATULATIONS to Carr Brothers Motorcycles, who…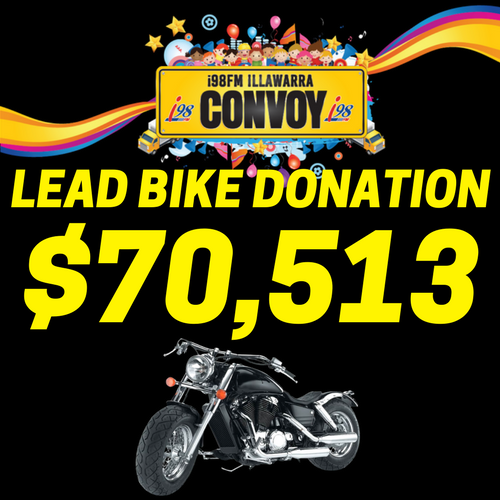 CONGRATULATIONS to Carr Brothers Motorcycles, who will lead the bikes at the I98FM Illawarra Convoy on Sunday!

Their donation of $70,513 (and 10 cents) topped the Lead Bike bidding!

A huge thank you to Caltex Illawarra Convoy Lead Bike Fundraising 2017's donation of $42,000, Park Custom Bike & Tattoo Show with $26,000, City Coast Motorcycles with $17,242 (and 22 cents) and everyone else that helped raise a total of $155,755 (and 32 cents) for the bikes!