Community Events
Empowered by REN -presents Sip & Gossip
Empowered by REN -presents Sip & Gossip
Fri., Aug. 20, 2021 5:45 pm - 11:00 pm
The Pavilion Kiama
2 Bong Bong Street, Kiama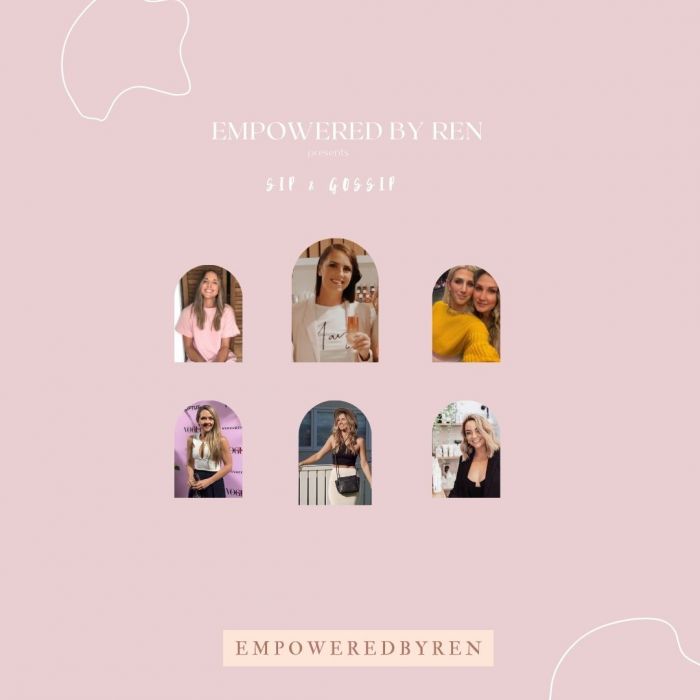 This an event for women who are craving more in life and who are wanting to be surrounded by likeminded women.
There will be guest speakers with incredible stories of hardships through too successand are all very well respected in our local community.
About the speakers;
- Ren is a womens mentor, focusing on health, wellness and living a holistic balanced lifestyle. She's a mumma to 3, and thrives on showing up as her highest self and following her passion. There is more to Ren's story and she can't wait to share.
- Jen and Gem are two local boss babes absolutely rocking it in the shoe world. These beautiful soulsown Palmaira Sandals Australia and Lordis Australia. They are both mumma's following their passionand dreams. Get ready for a laugh or two.
- Chelsea Crean is local to Bulli, shes a fully booked out VA and loves living the coastal life with herfamily. She will chat about her career change, the journey of motherhood and her true passion.
- Amy Zikic is an absolute power house in the hair world. She is in alignment with her vision and goalsand what she brings to her brand is so inspiring. Shes made such a huge decision to bring Hair and Harlow to Shellharbour and well the rest is yet to be told.
- Brydie Stewartis a Kiama local very well known within her macrame community for her innovationin textiles. She an ex high school art teacher who truely found her purpose and passion. She's amumma of two, always high in energy and I know she will chat about 'all the things'.
- Oceana Strachan is a model and lifestyle content creator. She's the ultimate girl next store, superfriendly and such a lover of life.
You should expect to be inspired and empowered to choose yourself - yesterday, today and tomorrow. On arrival, there will be mini market of local small businesses that you can explore and hopefully buy yourself something that will allow you to look after yourself and fill up your cup. You will receive champagne (2 drink vouchers) and canapes throughout the evening. You will also be loved on with agift bag filled with goodies from local businesses. After the speakers absolutely captivate the room, have pictures with all and celebrate women, the bar will open and the dance floor occupied.