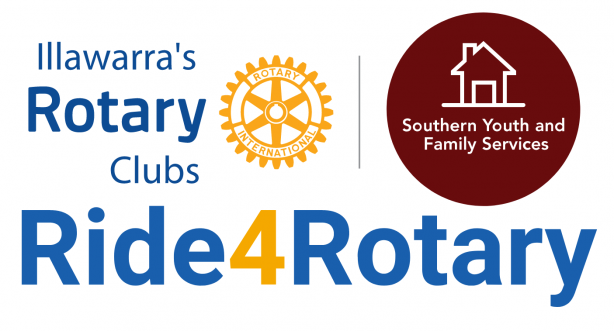 Ride4Rotary
Ride4Rotary scheduled for May 22nd at the Unanderra Velodrome has now been switched to a Virtual Event due to the impact of the rain and saturation of the grassed areas at the venue.
This means all registrants automatically become Virtual Riders and can continue to fundraise in support of Southern Youth and Family Services.
All riders now have until Sunday May 29th to get out for a ride at any time or location they like in the spirit of the event and continue to raise money for young people at risk.

For more details, or to register for the virtual event, and to sponsor riders visit ride4rotaryillawarra.com.au.

Sponsored by BluescopeWIN Community Partners and Feel Good i98!