Blogs
This is what a $3000 burger looks like!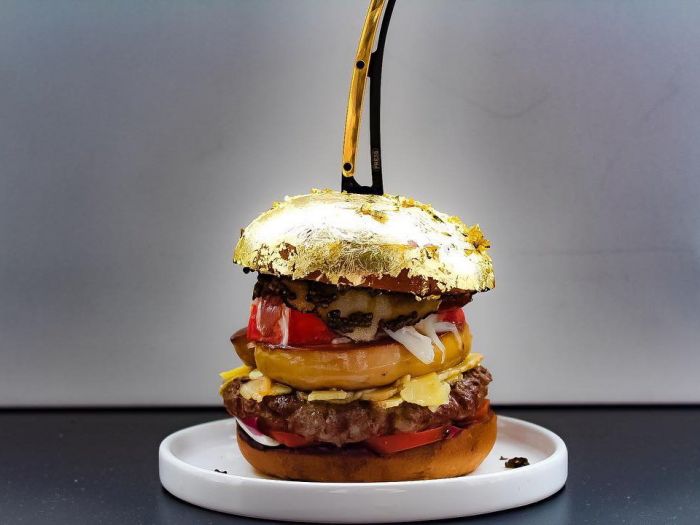 Chef Diego Buik has created one of the world's most expensive burgers, selling it for around $2,314 at South of Houston restaurant in The Hague, Netherlands.

The burger features Japanese dry-aged Wagyu beef, Oosterschelde lobster (infused with Hermit Dutch Coastal gin), foie gras, white truffles, Remeker cheese, Iberian ham, French lettuce, Japanese fruit tomatoes, and caviar.
The sauce is made with 35 lobsters, Jamaican Blue Mountain Coffee, Madagascan vanilla, saffron, and Japanese soy sauce.
On a brioche bun Bruno Mars would approve of, made with saffron and coated in 24 karat gold leaf.