Blogs
The fully rad Commodore 64 is back!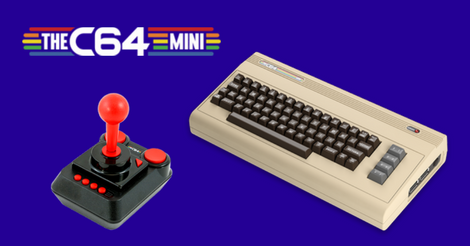 Back in 1982, while Uncle Rico was throwing a pigskin a quarter mile – a new fan-dangled state-of-the-art home computer system attempted to change the game.
The original Commodore 64 was action packed with 64 Kilobytes of RAM on a 320x320 pixel display and 16 colour graphics to usher in the golden age of 80s home gaming.
Because all things 80s must be resurrected, the C64 is back in mini form – without those pesky floppy disks and cassette tapes!
The C64 mini is now equipped with convenient USB ports so you can add your own games and files, and 64 retro games are included!
If the recent reborn versions of Nintendo and Atari weren't enough, you can freak out the kids and Millennial gamer types with the godfather of archaic gaming.
The C64 mini retails for around $150 and is available from the usual gaming spots.