Blogs
Sparkling wine chips; the next taste trend?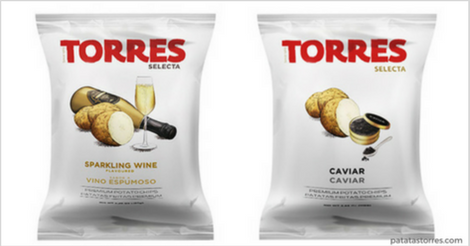 Those Spaniards sure know how to wine and dine, and with a certain emphasis on the wine.
And now the nation that gave us the siesta, is offering up their next great invention; sparkling wine flavoured potato chips!
Okay, so the salty goodness of chips combined with the crispy fruity tones of vino may only appeal to the aficionados – but surely these are worth a whirl.
Spanish company Patatas Torres are now pumping out the trendy crisps and the ingredients even include a cheeky 1% of popping candy to provide the refreshing bubbly sensation of the sparkling stuff.
For $12.50 you can score a bag of these bad boys from Gourmet Life in Sydney.
And if you have some Spanish connections, perhaps you can get your hands on some of Torres' other fancy chip flavours including Caviar and Black Truffle.