Blogs
New Aussie jumping spider species named after Karl Lagerfeld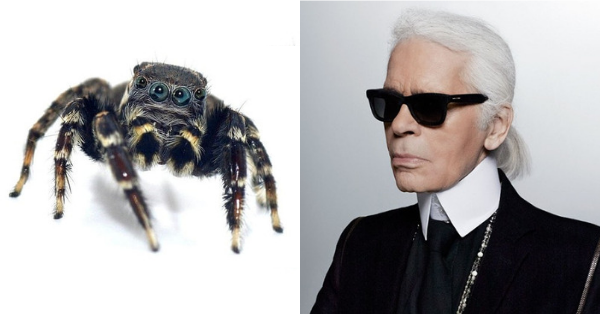 Scientists at the Queensland Museum have been busy discovering five new species of Australian jumping spiders.
Most notably, the 'Jotus karllagerfeldi' was named after iconic fashion designer Karl Lagerfeld, due to the spider's large black eyes - looking similar to sunglasses and its black and white front legs being reminiscent of Lagerfeld's famous kent collar.
Four of the five new species are from Queensland with one from New South Wales. At only a few millimetres in size, they can be difficult to spot, despite their stunning colours.
The New Species

Jotus albimanus – White-handed Brushed Jumping Spider
Found: New England National Park, New South Wales
Jotus fortiniae
Found: Cape York Peninsula, Quinkan Country, Queensland
Jotus karllagerfeldi – Karl Lagerfeld's Jumping Spider
Found: Lake Broadwater via Dalby, Queensland
Jotus moonensis – Mount Moon Brushed Jumping Spider
Found: Mount Moon, Queensland
Jotus newtoni – Mark Newton's Brushed Jumping Spider
Found: Lake Broadwater via Dalby, Queensland
Read more here: https://blog.qm.qld.gov.au/2019/07/02/stunning-new-spiders-jump-into-our-hearts/?utm_source=facebook&utm_medium=social&utm_campaign=newspiders20719&fbclid=IwAR1RYO8UM5mvxJm8ZnOKx6-5I3lhgZ3Bi5nhiDXi-7i9e1PJ1awpDT0OGZQ