Blogs
Macca's have unleashed the Chicken Big Mac & Cheeseburger Shaker Fries!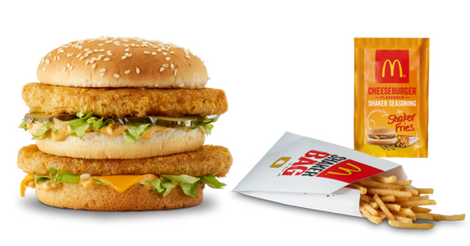 As we approach the gloom of winter, McDonald's are providing a ray of golden light by remixing their iconic Big Mac with chicken!
The Chicken Big Mac, simply substitutes the beef patties with McChicken patties – which had long been a popular secret menu hack for hard core Macca's enthusiasts.
And now for a limited time, everyone can enjoy the Chicken Big Mac.
But wait, there's more!
To compliment this new creation is a new twist on the ever popular 'Shaker Fries', this time in the form of Cheeseburger flavouring!
What a time to be alive indeed!