Blogs
LaMelo enjoys first sausage sizzle to the delight of Instagram
By Asa Schuster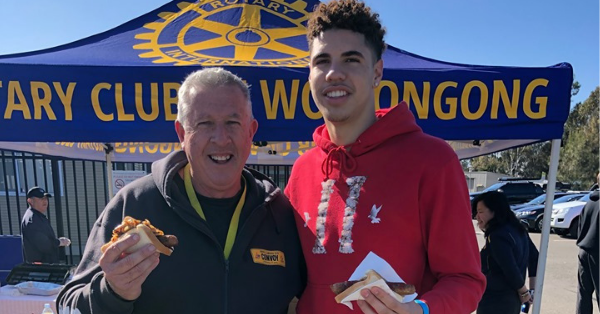 Yesterday as the Illawarra Hawks hosted fans and i98FM at the Snakepit for a meet and greet, it was a simple sausage sizzle provided by the Rotary Club Wollongong that stole the show.
After being encouraged by Marty, Christie and Crammy to sample an iconic Aussie sausage sizzle, Hawks star recruit LaMelo Ball dove in and made waves with his debut snag.
As Melo inspected the production of sausages served on slices of white bread, he curiously asked if they had; 'run out of hot dog buns?'
No Melo, that's how they're made in Australia mate!
A pic of Melo and his first snag posted on Instagram by Illawarra Mercury editor Julian O'Brien was picked up by the official NBL account.

From there, a host of LaMelo Ball fan accounts also shared with the photo, while many of the US based pages may not have grasped the cultural significance of what had unfolded.
So this is what life is like when you have 4.9 million followers on Instagram.
i98 is the proud media sponsor of the Illawarra Hawks and official player partner for LaMelo Ball.