Blogs
How Samantha's Absence Will Be Explained In SATC Reboot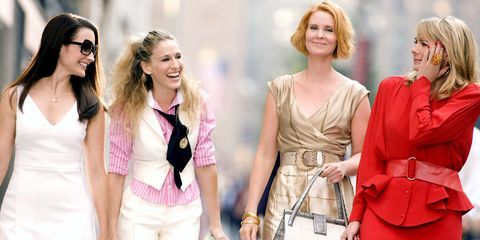 And just like that... fans of Sex and the City have been left devastated when HBO Max Chief Content Officer, Casey Bloys, explained just how exactly Samantha Jones' absense will be explained in the upcoming series reboot.
"Just as in real life, people come into your life, people leave," said Bloys. "Friendships fade, and new friendships start. So I think it is all very indicative of the real stages, the actual stages of life."
So there you have it... Charlotte, Miranda and our girl Carrie simply drifted from Samantha.
There won't be any dramatic exit or character death, but rather just old friends losing touch.
Filming of the new series is set to begin later this year.