Blogs
Facebook plans to let you unsend messages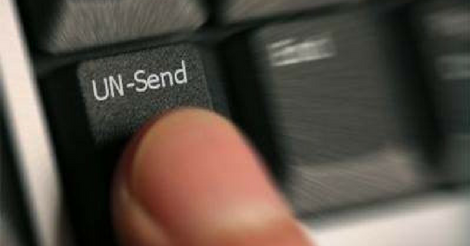 Ever sent a Facebook message you wished you hadn't?
If only you had the ability to magically 'unsend' a message!
Turns out, in a few months you might be able to have the power to erase an unwanted message from a recipient's inbox, as Facebook looks to roll out this new technology.
It's been revealed that Facebook executives such as Mark Zuckerberg had access to an 'Unsend Button' on their Facebook accounts.
TechCrunch reported that several sources said that old messages from Zuckerberg had disappeared from their inboxes.
Facebook confirmed the unsend function is used as a security measure for their executives, but also announced this feature would no longer be available to their employees until the unsend button is rolled out to the public.
We can only imagine it's a matter of time until we'll be able to unsend all our communications; emails, text messages, face-to-face conversations etc.