Blogs
Doughnut fries have hit Australia!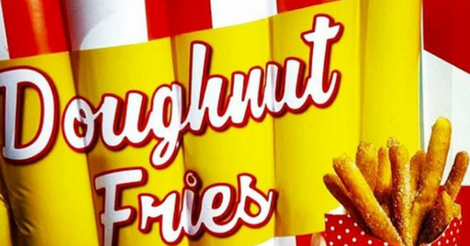 French fries and ice cream is no longer such an odd combination, now that The Doughnut Bar in Brisbane have introduced their 'doughnut fries' to Australia!
After featuring their doughnut fries at the Eat Street Markets in Brisbane they have caused a stir on social media.
The bite sized treats are packed in a convenient fast food fries container and are accompanied by either chocolate, caramel or raspberry dipping sauce.
The groovy bakery carries a wide range of mouth-watering creative doughnuts and cronuts, and also offers doughnut ice cream cones!
You'll have to make the trip to Brisbane to get your fix, but in the meantime check out their webpage and instagram for more info.