Blogs
10 best tweets from Bachelor In Paradise Episode 9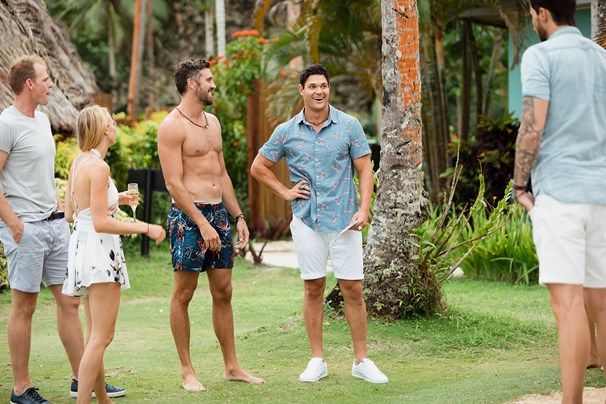 A summary of Episode 9: Apollo, Apollo, Drama, Apollo.
1. Dami Im is all of us...
2. Uhh Elora... know your audience...
3. When your petty, drama senses start tingling
4. A ground breaking twist that no one saw coming!
5. When Jarrod doesn't know how to count...
6. When you can't unsee but Apollo is still DREAMY
7. When the girls missed the 'don't kiss and tell memo' but we were here for it anyway!
8. Where is David Attenborough when you need him??
9. The shade... the shade of it aaaalll!
10. Did we mention Apollo landed in Paradise?? Oooo baby!!